Blue Roses are rare hybrids of roses in Animal Crossing: New Horizons (ACNH) Switch. This guide includes how to breed blue roses, chance of getting blue roses, price and more!!
Check Out How To Grow All Rose Colors!
Blue Rose - Fastest Breeding Method
Breeding Process Chart
※ No letter after the color means the flower is default/store-bought.
※ Flowers with different letters after them are treated as entirely separate (they are not to be mixed up!)!!
Some of the data used to come up with this process came from this ACNH Flower Research document.
Don't Ignore Unnecessary Flowers - Weed Them Out
While you're breeding for Blue Roses it's extremely important not to forget about unused flowers - make sure you get rid of them! You'll want to maintain control over your breeding, and any rogue flower that spawns could be a serious thorn in your side. Dispose of unneeded roses!
First Prepare Purple And Orange Roses
Your first step will be to buy red, yellow, and white roses from the shop and create to separate fields for them.
Make A Lot Of Purples
While it's possible to breed oranges with oranges, the same cannot be said for purples. You're going to want to have a lot of white roses in order to make as many purples as you can!
Making Orange B and White As
Once you've got Purples and Oranges, you'll want to breed the Oranges with each other, and simply swap out the reds you bred previously with your new purples. This will create Oranges and Whites which are admittedly the same color as the store-bought ones, but contain entirely different genetic information.
Don't Mix In Orange Bs!
These Orange Bs, which are the product of 2 Orange As, should NOT be bred again with Orange As. This will mess up your process, so make sure to closely monitor which Oranges are As & which are Bs.
Start Producing Purple Bs
Once you have the same amount of Purple As and White As, you can finally get rid of your yellows - you won't be needing them anymore. In their place you can plant the White As, as this will let you create Purple Bs.
Chance Of Purple A Hybrids Spawning Too
By breeding Purple A and White A, it's possible to get two variants: Purple B and Purple A. It's impossible to tell these to apart visually, so you'll be breeding and swapping them out in the following steps to deal with this!
Breed Orange B and Purple B
When you have enough Orange Bs, start making Orange Cs by breeding with Purple Bs (or Purple As). Since Orange Cs are very rarely born from Purple As, it'll be easy to locate pairs that don't produce Orange Cs and remove them.
Things To Note When Planting
If a new flower spawns diagonally in a location near another pair, it will be impossible to determine which pair it came from! For this reason, we recommend building fences or setting up custom designs in order to be absolutely sure what pair each flower spawns from! Follow the design in the above and you won't go wrong.
Frequently Replace Purples
We recommend doing something to mark the spots where an Orange B and Purple produce an Orange C. If one pair doesn't seem to produce Orange Cs after a while, replacing that pair's purple with another Purple you've been making on the side!
Use Orange Cs To Make Red As
Red As (aka hybrid reds, ones that are not store-bought) can be produced by breeding Orange Cs together. If you've gotten this far, you're practically guaranteed to get your blue roses! At this point it's important not to mix up your Orange Bs and Orange Cs from Step 4! Carefully distinguish between them!
Multiplying Orange Cs Is Possible
Once you've got at least one Orange C, you can use the self-multiplication method to create one at a time. This method takes a bit longer, but you'll definitely get the Orange Cs you need.
Create Blue Roses With Red Hybrids
By breeding Orange Cs together, you'll be able to produce hybrid Reds. These Red hybrids will let you breed Blue Roses at a much higher probability than other methods! Two Red As can sometimes produce another genetically identical Red A, which will only increase your chances of producing Blue Roses, so just keep at it!
Orange Cs Can Also Spawn Blue Roses
Although the probability is quite low, it is technically possible for 2 Orange Cs to produce a Blue Rose. Once the Rose is born, make sure to dig it up and relocate it!
How To Get Blue Roses - Regular Method
Blue Roses Regular Breeding Procedure
1. Roses Must Be Grown From Seeds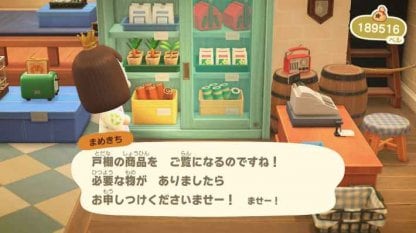 Blue roses can only be grown by cross-breeding red (hybrid) roses! To start, you'll need to plant white, red, and yellow Roses on your island. These should be bought as seeds and can be purchased from Nook's Cranny!
Seeds Change Every Day
Nook's Cranny's seed catalog changes every day. If they don't have Rose seeds for sale that day, you can either ask a friend to bring some for you or wait until they're available!
2. Plant Roses In Separate Areas
You'll need to plant White Rose seeds separately from Red & Yellow Rose seeds. Take great care to ensure they don't encroach on each others' territory and mix. Building a fence to keep them separated is a good idea.
3. Crossbreed To Make Purple & Orange Roses
White Rose x White Rose = Purple Rose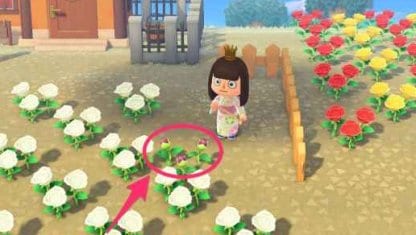 To get a Purple Rose, you need to crossbreed two White Roses together. You'll want to get a lot of purples, so take your time on this step.
Yellow Rose x Red Rose = Orange Rose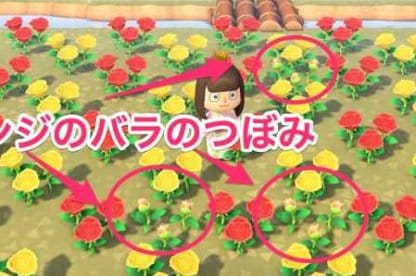 Orange Roses can be grown by crossbreeding a Yellow Rose and Red Rose together. Just like with the purples, you'll want to have a lot of these!
Relocate New Flowers
The more Purples and Oranges you have, the more efficient your operation will be. As soon as one of these blooms, relocate it to a separate space immediately and start work there!
4. Breed Purple & Orange To Get Red (Hybrid)
Once you've grown Orange and Purple Roses, move them to a separate area to make them produce a Red (Hybrid) Rose. This is the only Rose that can produce Blue roses!
【Important】Hybrid Reds Are Different From Other Roses
These Reds are fundamentally different from regular store-bought ones, as they are hybrids. They look identical to other ones, but the genetic information they contain is actually quite different. These are the only Reds that can produce Blue Roses, so make sure not to mix them up with regular reds!
Get Rid Of Non-Reds
At this stage, any non-red bud that spawns can be safely disposed of. Remember that Reds are not 100% guaranteed to spawn every time, so have some patience at this point.
5. Plant Hybrid (Red) Together To Get Blue Roses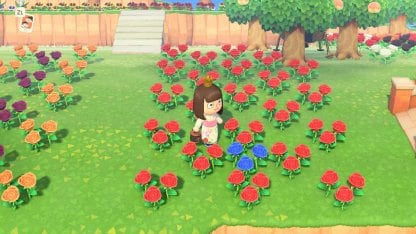 When you get several Red (Hybrid) Roses, plant them together to finally produce Blue Roses. Remember to get rid of non-reds that spawn and NOT to mix up Hybrid Reds with other Reds.
6. Blue Rose Spawn Rate Is Very Low
If you've successfully bred the Hybrid Reds in Step 5, you will now have a very, very low chance of growing a Blue Rose. Be prepared to hold out for a long time here, as this process can take weeks (in-game).
How To Get More Blue Roses & Price
Having One Blue Rose Is Good Enough
Flowers in Animal Crossing: New Horizons can multiply by themselves (self-replicate). This means that having just one Blue Rose is enough! If you leave it by itself with no other flowers beside it, it will eventually reproduce!
Blue Roses Sell For 80 Bells
Blue Roses can be sold for 1,000 Bells at Nook's Cranny. Selling flowers is not really an efficient way of making Bells, so we don't recommend that you sell this - especially given how incredibly rare it is!
Check Out How To Farm Bells Fast
The Probability Of Growing A Blue Rose
※ Our team employed the use of time traveling for the purposes of these tests. We do not, however, encourage the use of this exploit.
Required Approx. 1.5 Months To Grow
It took us about 2 weeks (in-game) to get all the Red Roses (hybrids) necessary for this process. After watering them without fail every day, we saw our first Blue Rose bloom after about one month. In total this process took us 6 weeks, so if you're looking to do the same, be prepared to put in a lot of effort.
The Exact Probability Is Unknown
Given that there is no written indication in-game, it is not currently clear what the exact probability of Blue Roses spawning is. However, if we compare this to the Golden Rose, which sees at least 1 spawn every 2-3 days(※), we can safely assume that the Blue Rose has an even lower probability.
(※) This number reflects only our own personal experience with the Golden Rose!!
Time & method is according to our team's gameplay experience and may not be the same with yours.
Related Rose Articles
Check Out How To Grow All Rose Colors!
Animal Crossing New Horizons - Flower Related Articles
You May Like Also