Check out what's the difference between the Assassin's Creed Valhalla (AC Valhalla) game editions. This includes Ultimate, Gold, Collector's, & Standard editions comparison
Check Out Latest News & Updates
Editions Comparison Chart
| | Stan | Gold | Gold (SB) | Ult | Col |
| --- | --- | --- | --- | --- | --- |
| Base Game | O | O | O | O | O |
| Season Pass | X | O | O | O | O |
| Physical Only | X | X | O | X | O |
| Pre-Order Bonus | O | O | O | O | O |
| Berserker Gear Pack | X | X | X | O | O |
| Berserker Longship Pack | X | X | X | O | O |
| Berserker Settlement Pack | X | X | X | O | O |
| 30cm Eivor (Female) Statue | X | X | X | X | O |
| Collector's Case | X | X | X | X | O |
| Collectible Steelbook | X | X | O | X | O |
| Sets of 3 Concept Art Lithographs | X | X | X | X | O |
| Certificate of Authenticity | X | X | X | X | O |
| Original Game Soundtrack | X | X | X | X | O |
Check Out All Editions Price Here
All Released On The Same Day
With no early access announced, all of the editions should be available on Nov. 10, 2020. This is universal across all platforms.
Check Out Release Date & Preload
Standard Edition - What's Included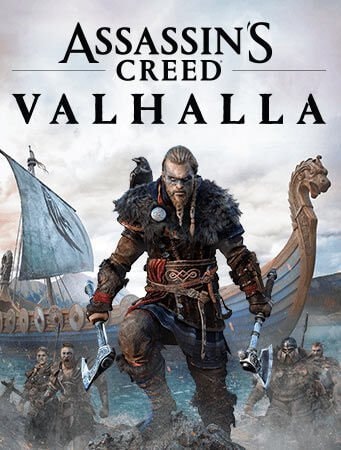 The most basic of all of the editions, the Standard edition will only come with the base game. You will get pre-order bonuses with this if you bought it before the game's release.
Gold Edition - What's Included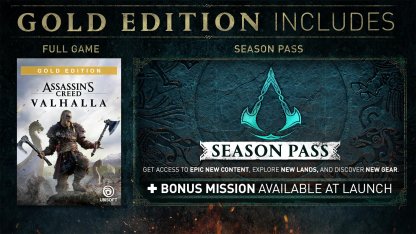 Along with the base game, the Gold Edition will come with the Season Pass! The Season Pass will unlock all future DLCs for the game.
Gold Steelbook Edition- What's Included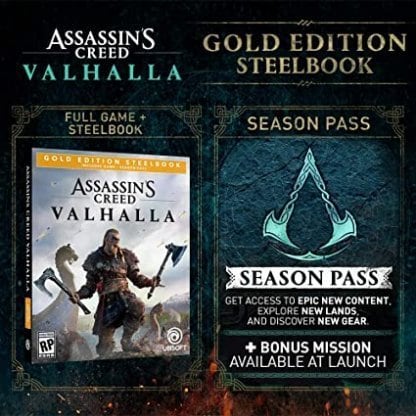 Basically, the same as the Gold Edition, but with a collector's Assassin's Creed Valhalla Steelbook! Only physical copies will be available for this edition.
Ultimate Edition - What's Included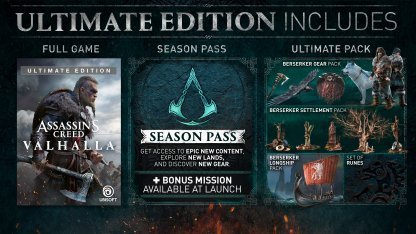 The Ultimate Edition not only comes with the base game and season pass, but also a few packs to get you started on your journey!
Collector's Edition - What's Inside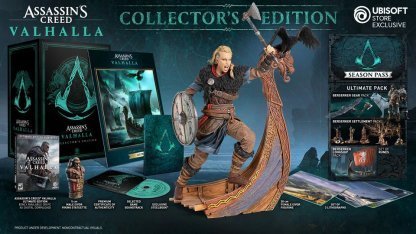 The bulkiest of all of the Editions, the Collector's edition includes everything from the previous editions and a whole lot of physical items for the collector players!
AC Valhalla - Related Guides