Call of Duty: Modern Warfare (CoD MW) & Warzone guide to learn about all operators in game! Find a list of all operator skins, mil-sim variants, factions, how to unlock & more!!
Check Out Character Customization Here!
New Season 6 Operators
Nikolai & Farah Enter The Fray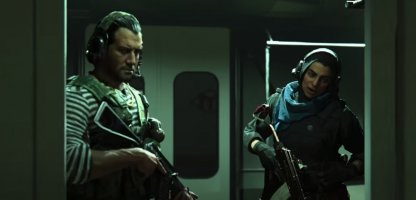 Season 6 has arrived and with it are 2 new Operators. Joining the fight are Farah and Nikolai, both characters from the main campaign. The 2 can be had by buying the new Season 6 Battle Pass and are usable in both Warzone and Modern Warfare.
Season 6 Operators
Click Here For Previous Seasons' Operators!
New Operator Morte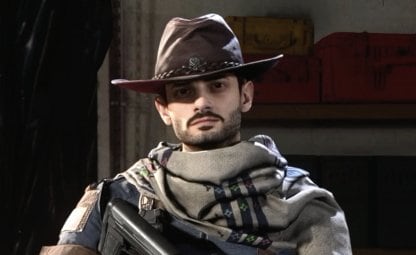 The elite Italian Operator Morte is the latest Season 3 Operator to arrive into the fight. Get him by buying him from the ingame store.
Check Out The Morte Operator Here!
New Operator: Lerch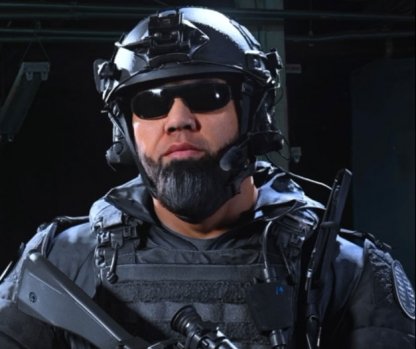 Lerch is one of the new operators joining the fight in Verdansk. He is not affiliated with either the Allegiance or Coalition, but is instead the leader of an all-new faction called Shadow Company.
Check Out The Lerch Operator Here!
New Operator: Velikan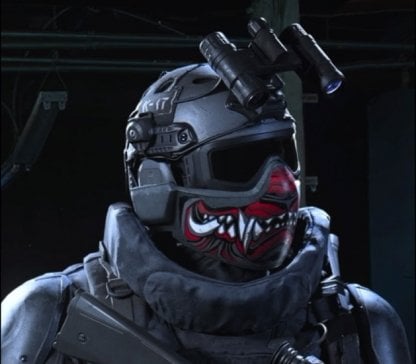 Little is known about this Operator. His exploits are the stuff of legends, making him a nightmare to face off against. He drops into Verdansk as part of the new Shadow Company faction.
Check Out The Velikan Operator Here!
2 New Mil-Sims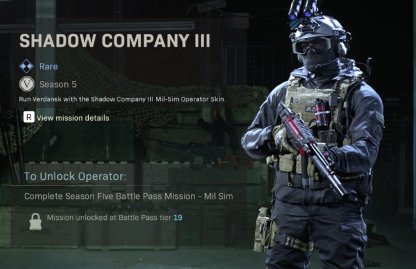 Season 5 Battle Pass brings with it 2 new Mil-Sim Operators as part of the package. Both can be unlocked by gaining tier levels on your Battle Pass. Note that you need to buy a Battle Pass for 1000 COD points in order to get them.
Check Out The Season 5 Battle Pass Here!
New Nikto Skin Released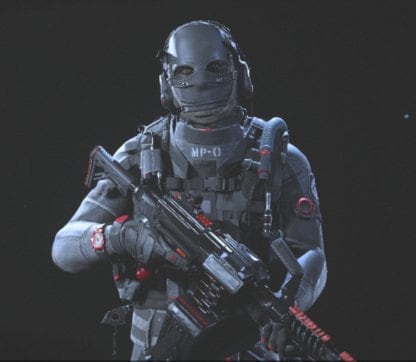 Nikto gets another skin with the new Take No Prisoner pack, beefing his skin count to 2. He also gets a hyena Finishing Move with the same package.
Check out Nikto Operator Guide here!
New Operator: Captain Price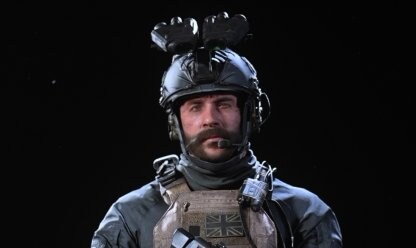 Captain Price is a playable character in both CODMW multiplayer (base game) and Warzone this Season 4. Players can automatically unlock and use him upon buying a Season 4 Battle Pass. Progressing up to Tier 100 also unlocks an alternative skin.
Check Out The Captain Price Skin Here!
New Allegiance & Coalition Mil-Sims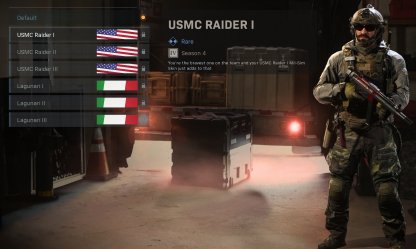 The Season 4 Battle Pass also brings with it 4 new Mil-Sim skins that can be used by customizing the default Operator skin. Each faction gets 2 Mil-Sims that are available in 3 different variants.
2 More Operators To Come!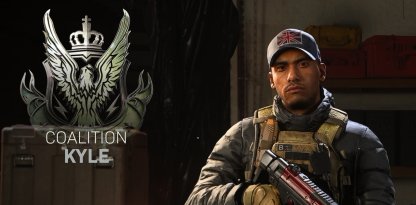 Kyle "Gaz" and Roze are set to join Captain Price as a usable Operator skin in Season 4. Like previous seasons, both Operators can be acquired by buying them from the in-game store.
Check Out The Ingame Store Guide Here!
Season 3 Operators
New Operator: Iskra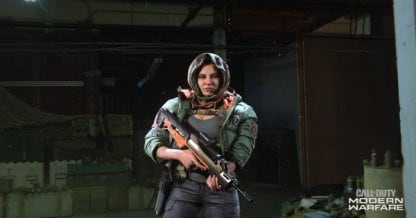 A new in the game's store will feature the all new Operator: Iskra, an Urzikstani native part of the Chimera faction to stop the Al Qatala threat! Aside from the Operator, the bundle will also include new weapons, vehicle skins, and a finisher!
Check Out the Iskra Operator Here!
New Mace Skin
A new bundle has appeared in the In-Game Store called the Mace Guns Blazing. Along with the Tombstone Mace skin, there are also new weapon blueprints, a finishing move, a charm, a Mace quip, a watch, emblem, and calling card! You can purchase this bundle for 2,400 CP!
Check Out the In-Game Store Here!
Introducing Ronin

The much-rumored new operator: Ronin finally joins the fight! He is unique in the fact that he is based on a real-life combat instructor that has his own company & gear line!
Check out Ronin Operator Guide here!
3 New Operators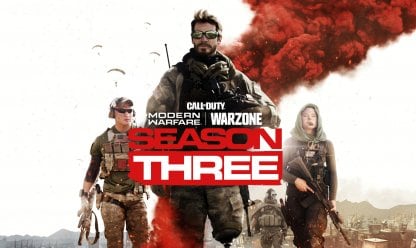 Season 3 brings with it 3 new Operators for players to use in the game's multiplayer and Warzone game modes. Players can immediately get Alex, a story campaign character, by just buying a Battle Pass. Operators Ronin and Iskra will follow during this season and can be unlocked only by purchasing them in the in-game store.
Check Out The Season 3 Battle Pass Guide Here!
Mil-Sim As Default Skins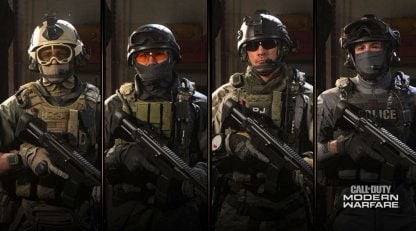 Aside from 3 new Operators, Season 3's Battle Pass also comes with Mil-Sim skins. These skins are based on real-world military organizations and can be used as your Default Operators' skin. Each Mil-Sim skin has 3 variants and is currently available only for the Coalition.
Check Out Mil-Sim Skins Here!
Special Operators
Frank Woods Is Now Available!

The rumored Frank Woods is finally revealed and is now available for users to use in both Modern Warfare and Warzone. You need to pre-order the upcoming COD Black Ops Cold War to get Frank Woods.
More On Frank Woods Here!
All Coalition Operator Skins & How To Unlock
You can also unlock an Operator by purchasing their skin from the ingame store.
Coalition Operator List
All Allegiance Operator Skins & How To Unlock
You can also unlock an Operator by purchasing their skin from the ingame store.
Allegiance Operator List
Mil-Sim Operators
Coalition Mil-Sims
Allegiance Mil-Sims
What Are Operators?
Unique Cosmetic Skins For Your Soldier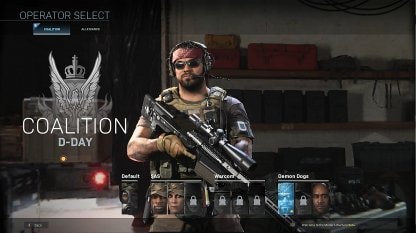 Operators are cosmetic customization options for your soldier avatar. Each operator features a unique character model, dialogue, backgrounds, and more!
Execute Finishing Moves From Behind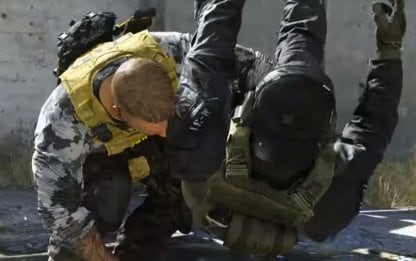 Each operator has their own distinct execution animations called Finishing Moves that they can do from behind an enemy. Swap Operators out to get a taste of the pain each can dish out!
How To Do Finishing Moves
Pays Tribute to Classic MW Missions
Some operators pay homage to classic modern warfare missions from previous games. Their backgrounds will give you little hints as to which mission they made an appearance in.
Operators are Purely Cosmetic
Keep in mind that these operators are purely cosmetic and they do not offer any gameplay advantages. Each Operator does not have any game changing weapons or abilities.
Choose Operators For Both Factions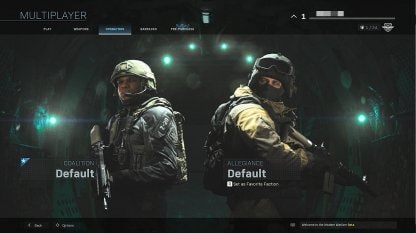 You will be able to choose an operator for both the Allegiance and Coalition factions in multiplayer. You will then play as your assigned operator depending on which faction you have been assigned to during matchmaking.
Choose Your Favorite Faction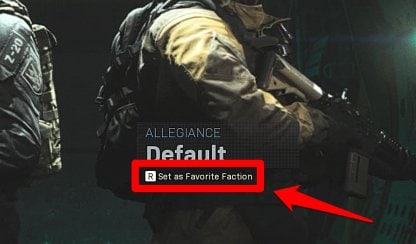 While choosing operators, you will also have the option to set your favorite faction. Setting a favorite faction will increase the chances of you being assigned to that faction during matchmaking!
Call of Duty: Warzone & Modern Warfare Related Articles
Season 6 Guides
New Season 6 Weapons
Season 6 Operators
Warzone Guide
Check Out The Warzone Guide Here!
Best Weapons & Loadouts
Campaign-Related Guides
Gameplay Modes
Leveling Guide
Check out Beginner Tips Here!
Weapons & Equipment
Check Out Best Custom Loadouts Here!