Check out the Rytex AMR's Sniper Explosive Rounds & Thermite Round Guide in Call of Duty Modern Warfare & Warzone! See Explosive vs Thermite Round, how it affects meta & more!!
Best Weapon & Best Loadout Articles
Read How To Inspect Weapons Here!
What are Explosive Sniper Rounds
Rytex AMR's Unique Ammo Attachment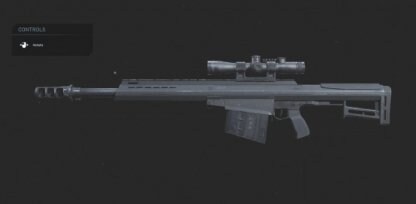 Explosive & Thermite Sniper Rounds are the unique ammo attachment used for Rytex AMR, which will turn the sniper rifle to fire the respective ammo type when equipped. It changes the gun's handling and performance, changing strategy greatly.
Check out Rytex AMR Loadout & Attachments here!
Related Attachments
Introduced In Season 4 Reloaded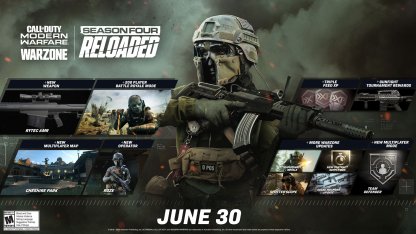 Rytex AMR & the special ammunition was introduced in the Season 4 Reloaded (Version 1.23) Patch update introduced on June 30. It added a lot of content as well as Weapon Balance.
S4 Reloaded Version 1.23 Patch Notes & Changes
Sniper Explosive & Thermite Round Effects
Explosive Rounds Explode Upon Impact
Explosive rounds will explode and deal area damage upon impact. The explosion deals small damage (around 20~30) to all targets in the blast radius. The E.O.D. Perk somewhat negates being one-shot killed by this ammo's explosive property, but will not prevent death by the bullet itself.
Check out All Attachments List here!
Deadly Vs Vehicles
Explosive Rounds deals good damage to all vehicles, even choppers! 5~6 shots with explosive rounds will destroy a helicopter while 3~4 will destroy a buggy. This gives Explosive Rounds more utility in Warzone.
Check out all Vehicles List & Guide here!
Not Stopped By Trophy System
Explosive Rounds are not stopped by trophy system even though its an "explosive", making it a solid threat to vehicles. Be ready to ditch your vehicle if you feel a sudden burst of damage while driving.
Check out Trophy System Guide here!
Thermite Rounds Burns Strike Area For Short While
Thermite Round will ignite & burn the strike zone for a while, dealing damage over time to targets around it. It is useful to shut down lanes or firing positions to prevent enemies from accessing an area for the duration.
Slower Bullet Velocity If Used
If you equip Explosive or Thermite rounds, your bullet velocity will be decreased compared with using standard ammunition. You will need to lead your shots vs mobile targets.
Sniper Explosive Rounds Vs Thermite Round In Meta
Explosive Rounds Suits Meta Better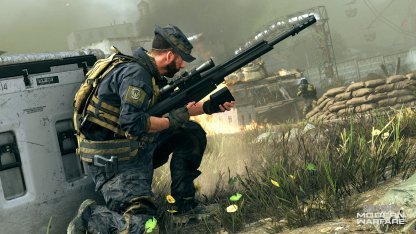 As burst damage is favored in the wild Warzone meta, Explosive Rounds beats Thermite in the current meta. Explosive rounds can clear rooms, chip away armor & HP, deal with vehicles and snipe, providing much more utility than Thermite.
Check out Warzone: Best Weapon Setups here!
Take The High Ground
Shooting down on your targets will maximize the blast radius as well as a better view to pick off targets. Just beware of the stairs and ladders near your position so you won't get flanked.
Call of Duty: Warzone & Modern Warfare Related Articles
Best Weapon & Best Loadout Articles
Equipments & Useful Info