Check out this guide detailing each Crest found in Fire Emblem: Three Houses. Know more about their holders and their effects using this guide.
Crest Effects
Main Character
Crest
Holder and Effects
Mystery Crest
Byleth

---

It might be some kind of Crest, though it's unclear which one...
Ashen Wolves
Check Out The Ashen Wolves House Here
Black Eagles
Check Out Black Eagles House Here
Blue Lions
Check Out Blue Lions House Here
Golden Deer
Check Out Golden Deer House Here
What Are Crests?
Greatly Affect The Battlefield
Crests are part of a character's stats.

Each one has its own specific timing and effects

. Make good use of each Crest and play with their strengths to give yourself the advantage in battles!
Not All Characters Have A Crest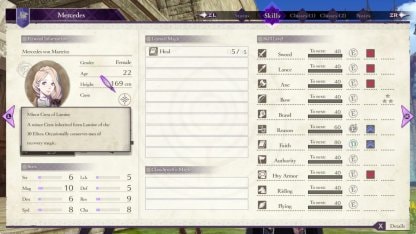 Only specific characters have Crests. You can check out which Crests they carry using the Roster screen.
Fire Emblem: Three Houses - Related Articles
Story Walkthrough & Battle Guide
DLC Story Walkthrough
All Story Walkthrough List
Game Database
Beginner Tips
You May Like Also