Read this Fire Emblem: Three Houses (FE3H) guide on the DLC about the Ashen Wolves. Including Cindered Shadows story, new characters, new classes, release date, & expansion pass.
Check Out Expansion Pass Details Here!
How To Access Cindered Shadows DLC
Separate Story Taking Place Before Split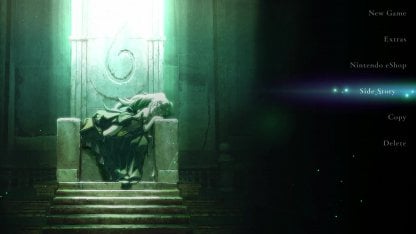 The story of Cindered Ashes is separate from the main story and must be accessed from the main menu. You'll be prompted to make a character & choose the difficulty before starting.
Cindered Shadows Flowchart
Go to the main title.
Select "Side Story" from the menu.
Choose your name & gender.
Pick Difficulty & Modes.
Start the DLC.
DLC Save Data Will Be Separated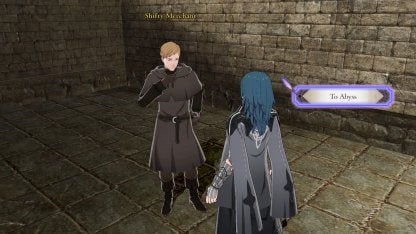 Since the Cindered Shadows is a side story, the save data for this DLC will be separate from the main game. However, you will be able to scout new characters and access to Abyss once you've made progress on DLC to certain point.
No Maddening Mode
There is no Maddening mode available for the DLC content, The Normal/ Hard, Casual/ Classic modes are still there for you to choose from though.
What Is Included In Ashen Wolves DLC?
New Side Story - Cindered Ashes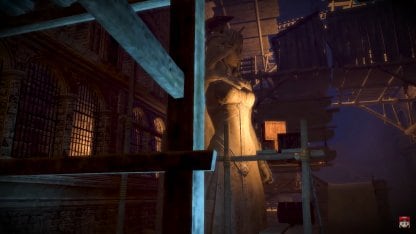 The DLC will focus on a new side story titled "Cindered Ashes". Taking place during the pre-time skip Academy days, Byleth and their houses will discover a secret 4th House and a new location to explore!
Cindered Shadow Chapter Story Walkthrough
Starts With Fixed Characters & Levels
When you start the Cindered Shadows, you'll be given a set of characters to work with.
New Secret 4th House - Ashen Wolves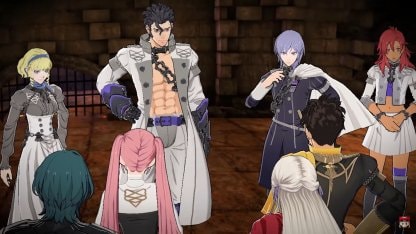 In the Abyss, you'll meet the secret 4th House, the Ashen Wolves. Comprised of only 4 students, this House does not have a teacher of their own.
4 New Recruitable & Romanceable Characters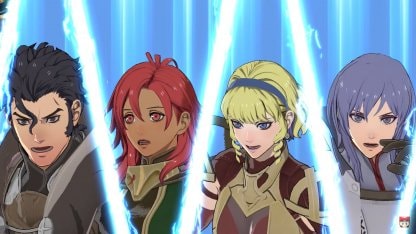 The Ashen Wolves will have 4 new students that you can recruit and romance. They are named Balthus, Yuri, Hapi, and Constance. There will also be older version of them as well.
Check Out More About Ashen Wolves's Characters
4 New Classes Introduced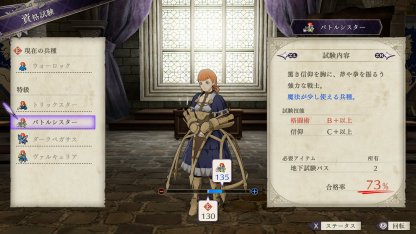 Four new classes will be added; Trickster, War Monk/War Cleric, Dark Flier, and Valkyrie. All four of the new characters will have one of these new classes. They will also be usable in your main game as well after you've beaten Ashen Wolves Episode 1.
Check Out All Classes List
New Exploration Location - Abyss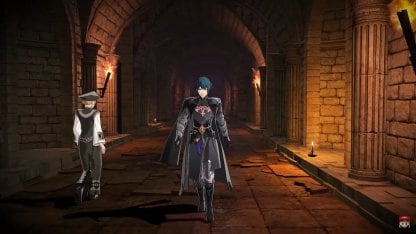 In the DLC, you'll open up a new location to explore in Garreg Mach. It's a dark & dank underground area called the Abyss.
Check Out A Detailed Abyss Guide Here!
Pagan Altar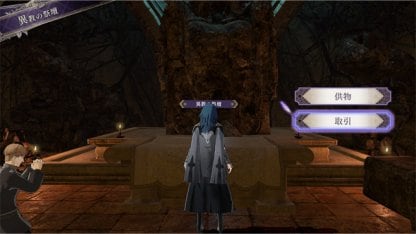 You can get renown by offering a materials such as food and ores. Since the weapons and items are limited in Abyss, you use renown to exchange with those items.
Mysterious Teacher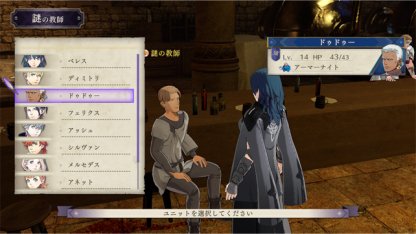 The former professor of Officers Academy appears in the Abyss. By talking to him, he will evaluation how much your character has grown by fighting with you.
Astrologer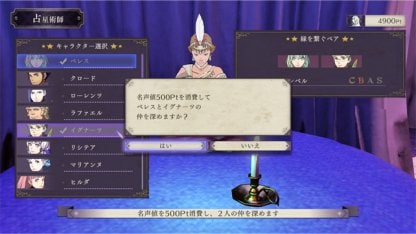 In the second part of the Cindered Shadows, Astrologer appears in the Abbys. By consuming renown, you can increase the Support Level of two characters you've chosen.
Underground Archive
There are also books stored in the underground archive. Perhaps there might be some secret books which Seteth have thrown away?
Special New Item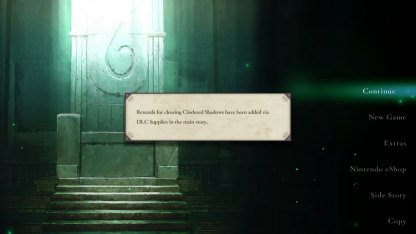 Upon clearing the DLC, you will receive a new item known as a Chalice of Beginnings. This item gives your units a special buff that will help you along the way.
Find Out What The Chalice of Beginnings Does Here!
Ashen Wolves DLC - Release Date
DLC Arrived On February 12, 2020
Cindered Shadows, the DLC content for Fire Emblem: Three Houses has launched on February 12, 2020. Update your game to dive right in.
4th Wave In Expansion Pass DLC
This DLC is part of the paid updates included in the game's Expansion Pass. It is the 4th Wave and can only be played if you've purchased the pass.
Check Out Other Expansion Pass Content!
Fire Emblem: Three Houses - Related Articles
Story Walkthrough & Battle Guide
DLC Story Walkthrough
All Story Walkthrough List
Game Database
Beginner Tips
You May Like Also