Find out about all the heroes (characters) in Marvel's Avengers game 2020. This include all characters' cast (voice actors), upcoming additions, their powers, story background!
Check Out The Beginner's Guide From Here
Voice Actors (Cast) Of All Heroes
Casts Of Marvel's Avengers Game
All Characters List - Current Heroes
Captain America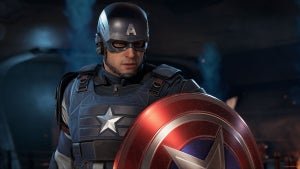 Steve Rogers is an American hero and icon. The first and only success of the Soldier Serum program, his physical abilities are above that of normal humans. He leads the Avengers in their fight to save the world.
Check Out Captain America Skills & Gameplay
Captain America - Powers & Abilities
Because of the Soldier Serum, Captain America has heightened strength, agility, and overall physical prowess. He doesn't use any other weapon besides his iconic shield.
Iron Man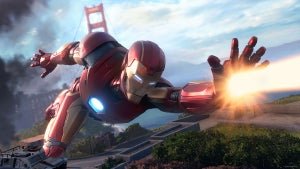 A billionaire with a sense of justice, Tony Stark builds the very Iron Man suits he uses to help save the world. His brash and sarcastic personality often put him at odds with his team.
Check Out Iron Man Skills & Gameplay
Iron Man - Powers & Abilities
Tony Stark is a human with the same abilities as any other human. What sets him apart is his high IQ and the ability to create unrivaled suits of technologically advanced armor. He has multiples of them with different functions and for different fights.
Kamala Khan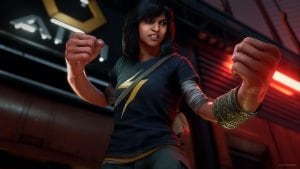 Taking the previous name used by Carol Danvers, Kamala Khan is the new Ms. Marvel. A young hero, Ms. Marvel has the ability to shapeshift which she uses in combat.
Check Out Kamala Khan Skills & Gameplay
Kamala Khan - Powers & Abilities
Unlike the previous Ms. Marvel, Kamala Khan's power doesn't like in energy. Instead, she has the ability to shape her body parts to what she needs. Akin to something like Reed Richard's elasticity, but Kamala's is less rubbery.
Thor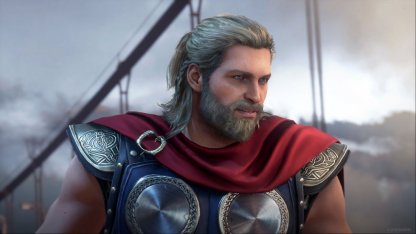 Considered to be a god on Earth, Thor hails from another dimension, Asgard. With the power over lightning itself, he's near indestructible and could go toe-to-toe with the strongest of foes.
Check Out Thor Skills & Gameplay
Thor - Powers & Abilities
Thor's main ability lies in his power over lightning, being able to call it forth to strike enemies or empower himself. With Mjolnir, his iconic hammer, he could use it to channel lightning or just hit foes with it.
Hulk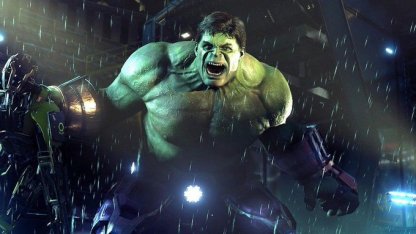 Bruce Banner has been struggling with his mean and green alter-ego ever since he got the ability during a lab mishap. The Hulk is unstoppable especially when he's enraged.
Check Out Hulk Skills & Gameplay
Hulk - Powers & Abilities
Besides his super strength and high durability, Hulk is also immune to radiation. He could leap as high as buildings and tear it apart if he wanted to.
Black Widow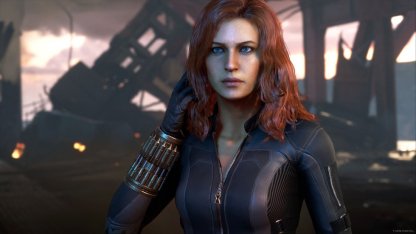 A woman with a mysterious past, Black Widow has worked for many clients as a spy and assassin. With red running down her ledger, she now works with the Avengers.
Check Out Black Widow Skills & Gameplay
Black Widow - Powers & Abilities
Black Widow is as vulnerable as any other human, but her physical abilities are not a joke. She a top spy with a great grasp on martial arts, firearms, and spy work.
All Characters List - Upcoming Heroes
Hawkeye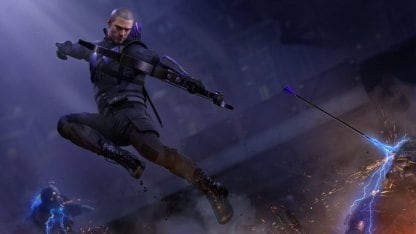 With no enhancements but his inhuman skill with the bow, Hawkeye is a hero of his own calibre. He's the first hero to be added to the roster post-game launch.
Check Out Hawkeye DLC Here
Hawkeye - Powers & Abilities
Equipped with a bow and arrow, Hawkeye isn't like your average archer. His arrows have different heads for different purposes and with an aim that just can't miss, his shots always land.
Kate Bishop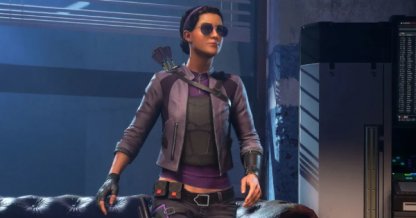 A natural with the bow and arrow and a multitude of different combat arts, Kate Bishop was taken as Clint Barton's protege. She's the first female to take on the Hawkeye name.
Check Out Kate Bishop's Announcement Here
Kate Bishop - Powers & Abilities
Similar to the original Hawkeye, Kate doesn't have any superpowers. What she has is an excellent repertoire of combat arts skills and the accuracy that could rival that of Clint Barton's.
Spider-Man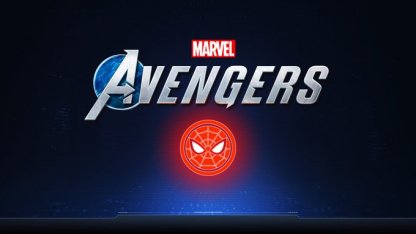 One of the most iconic heroes to come from Marvel, Spider-Man will be added to Marvel's Avengers in 2021 exclusively for Playstation players.
Check Out Spider-Man DLC Here
Spider-Man - Powers & Abilities
Peter Parker has the abilities of a spider given to him. He's extremely durable with a Spidey Sense that tells him of any upcoming danger. He can't shoot web himself, but he creates the web and shooter to do so.
Back to Top
Featured Guides
Walkthrough Guides
Story Campaign & Side Missions
Game Database
All Database & Info
Playable Character List
Check Out All Characters List Here!
Boss Guides & Walkthroughs
Check Out All Villains & Boss Guides