Read this Marvel's Avengers Game 2020 guide on Drop Zone side missions, & quests in the game! Find mission walkthroughs, quest list, & more!
Related Guides
Click Here For Story Campaign List
All Drop Zones Mission Walkthrough & List
This list is being updated. We'll update it with more Drop Zone Missions once we've confirmed them.
Mission Types At-A-Glance Chart
Quick Fast Paced MIssions
Drop Zone Missions generally only last between 4-7 minutes. Objectives are pretty straightforward and can be completed pretty quickly. Some of them share the same objectives as other hero missions.
Types Of Drop Zone Missions & How To Win
Control Drop Zone Missions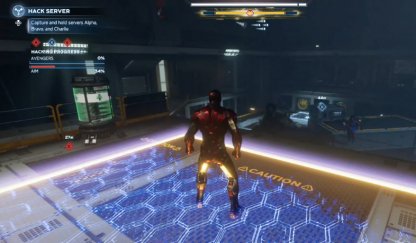 | | |
| --- | --- |
| Objective | Successfully take control of different points |
You will need to capture and maintain different points to win Control Drop Zone Missions. An example of this is successfully defending points while it is being hacked for access.
Elimination Drop Zone Missions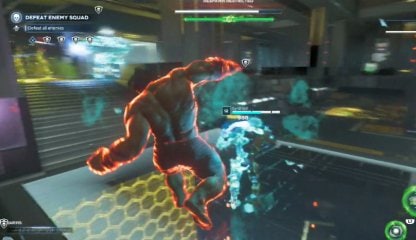 | | |
| --- | --- |
| Objective | Defeat all targeted enemies in the mission |
These missions are pretty straight forward. Go in and defeat the enemies marked by a skull. These enemies will be stronger than other mooks so be ready for a fight!
Assault Drop Zone Missions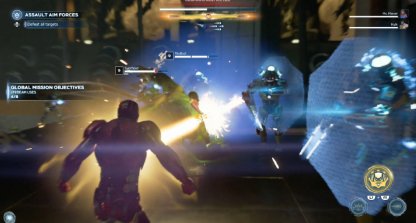 | | |
| --- | --- |
| Objective | Defeat all enemies in the mission |
Assaults are different from Elimination Drop Zone Missions since it will require you to neutralize all enemies in the area rather than just these targeted ones. It will only complete if all of them are defeated.
Sabotage Drop Zone MIssions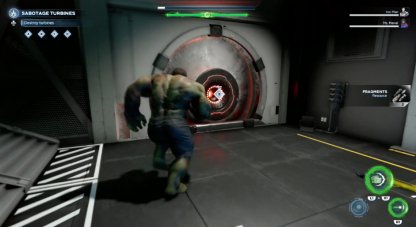 | | |
| --- | --- |
| Objective | Destroy marked items in the area |
For Sabotage Drop Missions, instead of focusing on enemies, you'll need to focus on destroying specific items inside enemy facilities. This could be turbines or power sources.
Defend Drop Zone Missions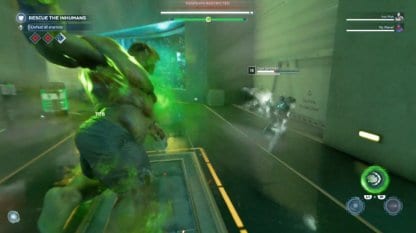 | | |
| --- | --- |
| Objective | Defend NPCs against enemies |
Unlike other missions, Defend Drop Zones will have you defeating enemies to save or defend NPCs. Don't defeat them in time and you will fail the mission.
Dominion Drop Zone Missions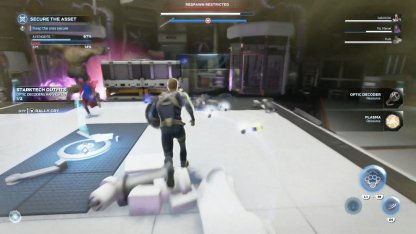 | | |
| --- | --- |
| Objective | Stay on the objective longer than enemies |
Defend and keep your position! Dominion Drop Zone Missions will require you to stay on objective points and defeat any enemies that will come there.
What Are Drop Zones?
Multiplayer Co-op Compatible Side Missions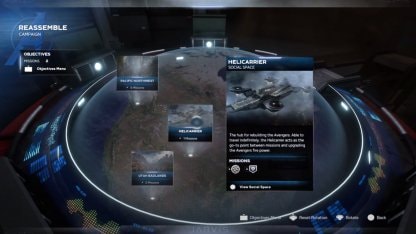 War Zones and Drop Zones are side quests designed for team gameplay. Both of these missions will have you venture in different scenarios with unique objectives for each. This mission may be played cooperatively with other players or solo with AI characters.
About Drop Zone Missions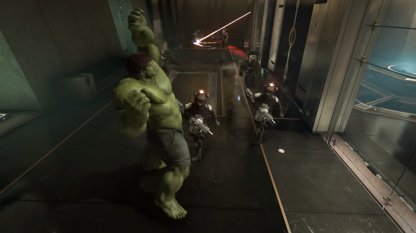 Drop Zone missions are shorter, compact variations of side missions; focusing on mainly single objective per mission for a quick hit & run session. These missions are great for quick loot hunting & leveling.
Resources May Drop In These Missions
During these missions, different resources may drop! These resources can be used to upgrade existing gear, buffing their stats, and making your heroes even more powerful!
Check Out The All Resources List Here
About War Zone Missions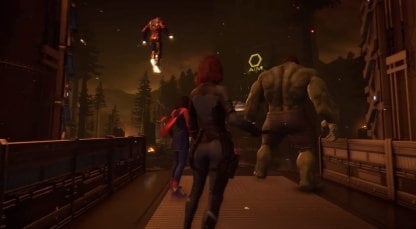 Compared to Drop Zones, War Zones are a long running mission scenario, which may take up around 2 hours to complete your goal. These missions are relatively long, and span multiple objectives for you to complete which may also include boss fights.
Click Here For More On War Zone Missions
Back to Top
Featured Guides
Walkthrough Guides
Story Campaign & Side Missions
Game Database
All Database & Info
Playable Character List
Check Out All Characters List Here!
Boss Guides & Walkthroughs
Check Out All Villains & Boss Guides