Check this Marvel's Avengers Game 2020 beginner guide and tips. Including how to play the game, what to do, how to level, gameplay guides, tips, and more!
Choose Avenger To Play
Choose Between 6 Different Avengers

You'll need to choose between 6 different Avengers available at the start of the game - Capt. America, Iron Man, Thor, Black Widow, Hulk, and Ms. Marvel. Each character has their own unique strengths & skills.
Check Out All Characters & Heroes List!
All Characters & Their Skills
Gear Up To Strengthen Avengers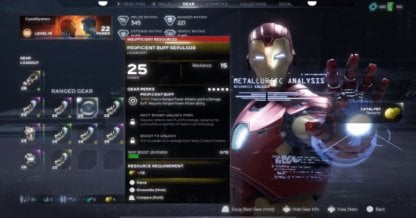 In this game, you can get gear
or equipment for each hero to improve their overall performance. This gear will have rarity & perk attributes that will improve their effectiveness. It will also have an attached Power Level - your main efforts should be dedicated to getting up to 130 power level!
Check Out The Power Level Guide Here
Learn What Each Stat Means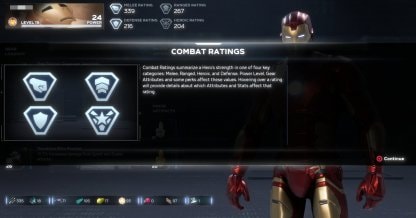 Marvel's Avengers uses an unique format to represent each character's stats. Click on the link below for details on what each stats & combat ratings means!
Click Here For More On Stats Effects
Learn New Moves With Skills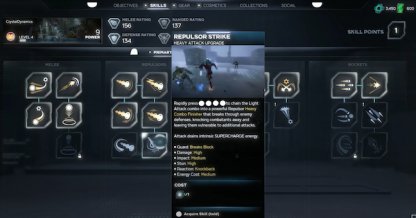 Each Avenger can learn new moves by learning or upgrading their skills. All of them have unique skills that will make them more effective in combat or provide unique use when battling opponents.
Check Out All Skill Guide!
Finish Enemies With Ultimate Abilities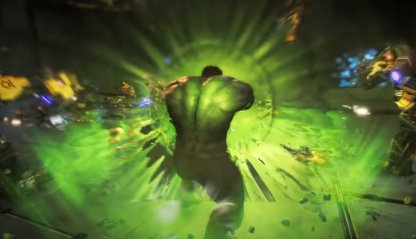 All of the available characters also have unique abilities called Hero Abilities that are special to them. These are ultimate attacks that can clear enemies and help you succeed in missions.
Check Out All Hero Abilities Here!
Complete Story & Side Missions
Go Through Story Campaign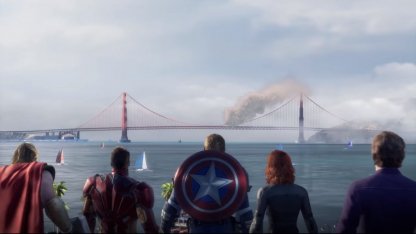 Marvel's Avengers will have a story campaign that can last up to 10-12 hours. Play as your favorite Marvel Avenger and save the world from the threats of evil.
Check Out Story & Main Mission Walkthrough!
Change Difficulty Before Campaign Starts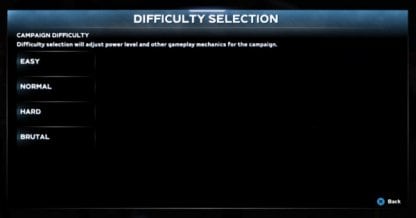 Before you start the main campaign or story, you can change your difficulty settings. There are four - Easy, Normal, Hard, and Brutal. Choose what you prefer to go through the story with!
Check Out How To Change Difficulty!
Add Flavor With Side Missions
In Marvel's Avengers, there are available side missions called Drop Zones, War Zones, and HARM Room Challenges. These are designed to be multiplayer missions that you can complete to earn experience & Gears.
Side Mission Related Articles
Beat Iconic Marvel Villains
Villains can also be encountered in Marvel's Avengers. Some of them include M.O.D.O.K., The Abomination, and Taskmaster. Face off with these iconic foes for an epic superhero battle!
Check Out All Villains Guide!
Level Up Your Character
Level Up To Gain Skill Points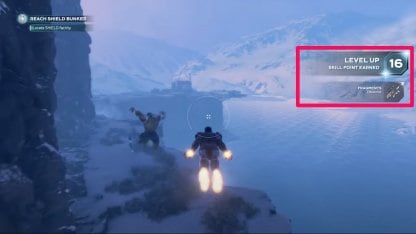 Leveling up in Marvel's Avengers will not only raise your base stats, you'll also get skill points to further strengthen your character. Make sure to complete missions & do side quests to level up!
Check Out How To Level Up Fast Guide!
Customize With Skins & Outfits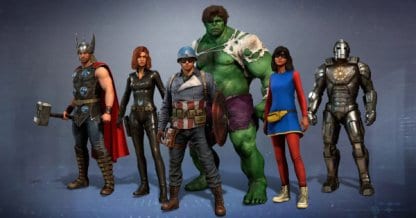 Wear skins & costume outfits to customize or personalize your Avenger's looks. These can come with collaborations, DLC bonuses, and purchases within the game.
Check Out All Costume & Skins List!
Unlock Items With Challenge Card
Clear Daily & Weekly Mission & Get Rewards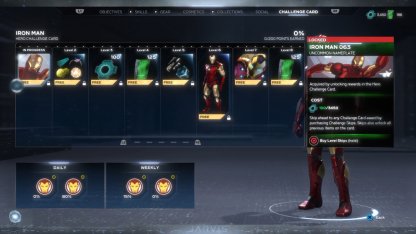 Earn Challenge Points by clearing daily & weekly missions and unlock special items as rewards. There are Challenge Card for each hero so don't forget to complete them all!
Check Out Challenge Card Guide From Here
Play Multiplayer Mode
Invite Your Friend To A Strike Team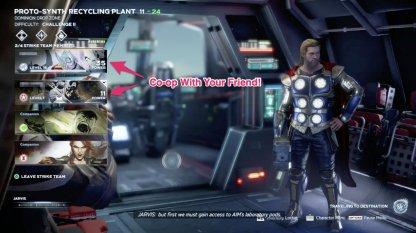 You can easily invite your friend by selecting "SOCIAL" in your menu. Read the guide below to learn more on how to do it.
Learn How To Do Multiplayer From Here
Marvel's Avengers Release Date Info
Available This September 4, 2020
Release Date
September 4, 2020
Platform

PC

PS4

Xbox

Stadia

Official Site
Marvel's Avengers Official Site
Editions
Collector's Edition
Special Edition
Digital Deluxe Edition
Launch Edition
Standard Edition
Price
$199.99 (Earth's Mightiest Edition)
$79.99 (Deluxe Edition)
$69.99 (Exclusive Digital Edition)
$59.99 (Standard Edition)
Check Out Release Information Here!
Editions & Pre-Order Bonuses
Best To Buy!

Deluxe Edition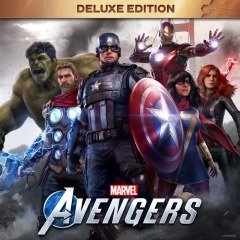 The Deluxe Edition comes with a few bonuses plus a 72-hour access to the closed beta, allowing you to experience the game before it's even released.
Check Out Best Edition To Buy Here!
Has 4 Different Editions
Marvel's Avengers has 4 different editions to choose from, each with different prices and bonuses. You can check the different types with their prices in the list below:
Marvel's Avengers Editions
Earth's Mightiest Edition - $199.99
Deluxe Edition - $79.99
Exclusive Digital Edition - $69.99
Standard Edition - $59.99
Comes With Pre-Order Bonuses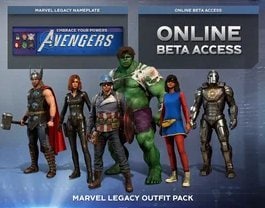 Pre Order Bonus Contents
- Marvel Legacy Nameplate Pack
- Online Beta Access
- Marvel Legacy Outfit Pack
Pre order bonus will be available for all players who pre orders any version of the game before Sept. 4, 2020. This will include an exclusive Marvel Legacy Nameplate, Marvel Legacy Outfit Pack, and access to the Online Beta from August 7 (date may differ depending on platform).
DLC & Exclusive Content
Spider-Man Exclusive Playstation Content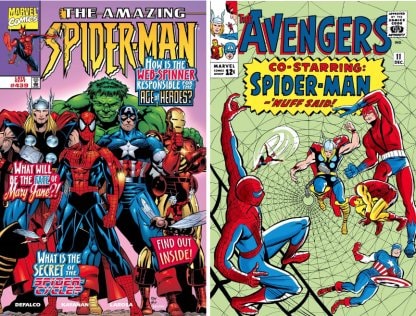 Spider-Man will be joining the Marvel's Avengers roster in 2021 as a Playstation exclusive, available for PS4 and PS5.
Check Out Spider-Man DLC Details!
Crossplay (Cross Platform) Compatibility
Does Not Support Cross Play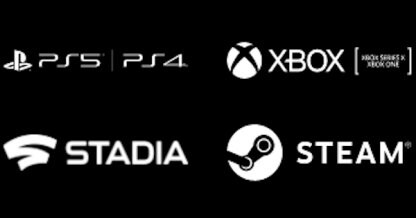 Unfortunately, Marvel's Avengers game does not support cross play with players on other platforms. However, PS5 players and PS4 players can enjoy cross-gen play.
Learn More ON Cross Play Feature From Here
Back to Top
Featured Guides
Walkthrough Guides
Story Campaign & Side Missions
Game Database
All Database & Info
Playable Character List
Check Out All Characters List Here!
Boss Guides & Walkthroughs
Check Out All Villains & Boss Guides