Read this Marvel's Avengers Game 2020 guide on how to get free credits. Learn about the credit currency, how to get credits, credit uses, and more!
Check Out Beginner Guide & Tips From Here
What Are Credits?
Key In-Game Currency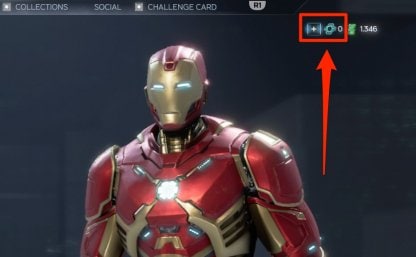 Credits are one of Marvel's Avengers' many in-game currencies! Just like Units, it is a currency used only for the purchase of cosmetic items! You do not need this currency to make your character stronger.
Can Be Purchased With Real Money
Credits can be bought in 4 packs on the store. The more you spend up front in one purchase, the more bonus credits (and therefore additional value) you'll receive. However, there are ways of obtaining credits in-game for free as well!
Needed To Unlock Post-Launch Hero Challenge Cards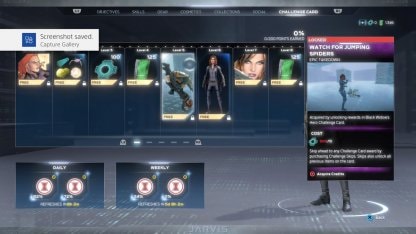 Challenge Cards are another way of progressing your character cosmetically. Challenge cards for first 6 Heroes will already be unlocked, but post-launch heroes will require you to spend 1000 Credits to unlock their challenge card!
Check Out More Info On Challenge Cards Here
Used To Purchase Skins And Cosmetics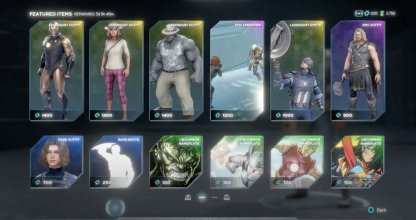 The main use of Credits, as we mentioned above, is to purchase nifty skins for your characters. These can be found in the store and have a wide range of prices, from cheaper nameplates and emotes, to legendary skins costing 1400 credits.
Check Out A List Of Costumes And Skins Here
How To Get Free Credits
Get From Challenge Cards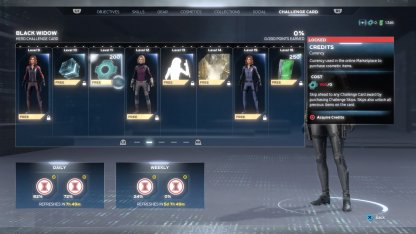 The only real way to get free credits (so far) is to make progress through a character's Challenge Card. To do this, you'll have to earn Challenge Points and unlock each individual card level.
So far, getting up to level 36 on the challenge card with a hero will give you 1200 credits in total. Multiply this by the 6 total heroes available and you could, if you worked hard enough at it, get 7200 credits without spending real money.
Possible To Skip
It is possible to skip the point unlocking requirement by spending Credits! As you can imagine, however, this is rather counter-intuitive to getting credits for free. This option is recommended for people who want to skip the requirements and get the high-end cosmetics as fast as possible.
Back to Top
Featured Guides
Walkthrough Guides
Story Campaign & Side Missions
Game Database
All Database & Info
Playable Character List
Check Out All Characters List Here!
Boss Guides & Walkthroughs
Check Out All Villains & Boss Guides