The Endemic Life List - Map & Locations is a guide for Monster Hunter Rise (Switch). Includes endemic life pets, list, unlock conditions, photo, maps, and more in MH Rise!!
All Endemic Life List
List Of Endemic Life
※ Click or tap the icon to jump to a list below!!
Buffer Endemic Life List
Hunting Helper List
Ensnaring Life List
Endemic Life
Location / Effects
Flashfly

Shrine Ruins / Sandy Plains

---

Emit a bright light, causing monsters to flinch.
Giganha

Flooded Forest

---

If given raw meat, it will deal damage to hunters and monsters.
Crafty Creatures List
Rare Endemic Life List
Lucky Life List
Endemic Life
Location / Effects
Felicicrow

All Maps

---

Appears by chance without a set location. If found, interacting with it will increase quest rewards.
Fortune Owl

All Maps

---

Appears by chance without a set location. If found, interacting with it will increase quest rewards.
Other Life List
Endemic Life Award
Awards For Photographing Endemic Life
Take Photos With The Camera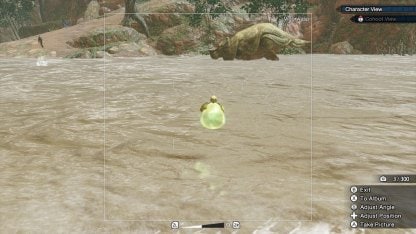 ▲ Make sure that the endemic life is in the frame!
The photos you take of endemic life using the camera will automatically be saved into your Hunter's Notes.
Check Out The List Of All Awards
Endemic Life Pets
Can We Collect Endemic Life As Pets?
In previous games, if you caught Endemic Life it was possible to leave them in your own personal home as decorative elements. So far, there's no news about this feature being available in Monster Hunter Rise. Stay tuned for updates!
Check Out The Latest News & Updates
What Are Endemic Life?
Creatures That Live In The Wild
Endemic Life, as the name suggests, refers to the creatures native to a particular area in the world. They will spawn in the wild and are not aggressive towards the player. They are most likely harmless! Some of these creatures will able to provide valuable benefits to you like usable buffs or offensive battle items.
Check Out Other Main Gameplay Features In MHR
Appear From Sending Sprigs
Endemic Life is only static in the field. Sometimes creatures will pop out when you attack batches of grass called Sending Sprigs. When you find this type of grass on the map, make sure to get closer to it and see if it has anything inside.
Permabuffer & Ensnaring Life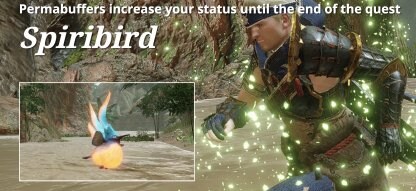 In Monster Hunter Rise, new varieties of Endemic Life were added to the game, including Ensnaring, Buffer, and Hunting Helper variants. These will provide a wide range of benefits to you, including buffing you up or dealing direct damage to enemies.
Use Hunting Helpers As Items
Hunting Helpers, once caught, can be used as items whenever you wish. They provide many effects, including restoring your HP, attracting monsters, and more!
Ensnaring Life Helps You Catch Monsters
Ensnaring Life is often a trap that, once activated, can apply myriad effects on the player or monsters. For example, you can use it to efficiently deal damage to a lot of enemies, stun them, and more!
Monster Hunter Rise - Related Articles
Guides To Read Before Purchasing
Other Useful Guides