Read this Monster Hunter World: Iceborne guide on the latest news and updates about the Iceborne expansion! Including new monsters, locations, weapon changes, events!!
To celebrate the 1st anniversary of Monster Hunter World: Iceborne, several of the Seliana fests will be available again at the Seliana Gathering Hub. Check the schedule below for each festival.
Starting July 22 to August 6, 2020, the Seliana Gathering Hub has turned into a carnival-themed festival area. The festival will come with new outfits, festival food, event quests, and more!
The 4th Free Title update will arrive on July 8, 2020 5:00pm PDT or July 9, 2020 1:00am BST. It comes with returning elder dragon Alatreon and a slew of system updates.
The 13.50 update brings with it all new subspecies of monsters! These are the MR Kulve Taroth and the AT Namielle! Completing these quests will reward you with items that you can use to craft new armor, and even upgrade Appraisal Weapons!
Beware of these powerhouses! Raging Brachydios & Furious Rajang's arrival has been officially announced as the 3rd Free Title Update will be launching on March 23 on PS4 and Xbox One. The release date for PC is currently planned to be in April.
In a recent PC update for Monster Hunter World: Iceborne, game crash solutions and bug fixes were implemented to improve gameplay and user experience.
In commemoration for the Tokyo Monster Hunter Festa event, a brand new item pack has been released to all players. This package includes a free Celestial Wyverian Print as well as other hunting supplies.
In the Osaka MH Festa happening Jan. 19, 2020, Capcom shared a new roadmap for 2020 on console. They've also announced updates for the PC version of the game.
The Monster Hunter Festa in Osaka features the time attack tournament finals in West Japan. There will also be new announcements and updates made during the event.
A patch has been released to address some of the issues PC players experienced during the launch of Iceborne. This includes CPU Utilization upgrades and save data fixes.
To celebrate the launch of Iceborne, Hunters playing on PC will receive item packs to jumpstart their adventures in Seliana. Hunters with the base game will get a separate item pack.
A commemoration pack for the Osaka MH Festa event has also been released to console players. This includes a highly coveted Expert Jewel as well as other supplies.
Iceborne For PC Release On Jan. 9, 2020
Iceborne Comes To PC On January 9, 2020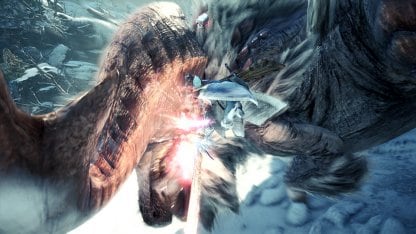 For all PC users anxiously waiting for Iceborne's release, the game will be launched on January 9, 2020. The expansion will have improved features for gaming on your desktop!
Check Out Ver. 10.12 PC Patch Notes Here!
Free Title Update Schedule Announced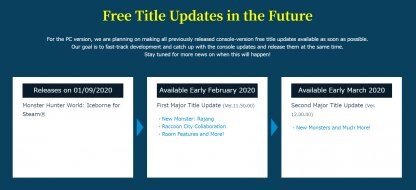 The PC version of Iceborne will also follow console's free title updates with new content & monsters to arrive every month from February 2020 onwards.
Iceborne Related Articles
Developer Diary 4 Launched On Dec. 6, 2019
Safi'jiiva Siege Quest Schedule & Rewards Announced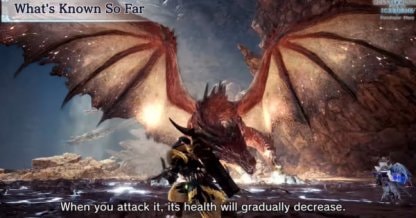 In a sudden launch, Monster Hunter World: Iceborne releases a Developer Diary 4.5 video that delves more into detail regarding the new Elder Dragon Safi'jiiva's quest!
Check Out Developer Diary 4.5 Details!
Developer Diary 4 Arrives Dec. 4, 2019
Find Out Content For Dec. 5 2nd Free Title Update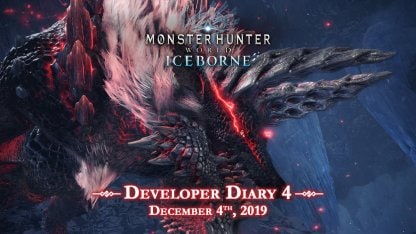 The 4th Developer Diary will be shown on December 4, 2019, right before the 2nd Free Title Update on Dec. 5, 2019. This video will talk about new content for the game!
Check Out Developer Diary 4 Details!
Stygian Zinogre Returns In Iceborne
Returning Monster & New Elder Dragon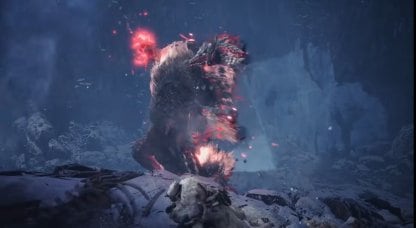 Recent Tweets from the official Monster Hunter Twitter has announced the return of the Stygian Zinogre for the 2nd Free Title Update coming on December 5, 2019! They also teased a new Elder Dragon.
Check Out 2nd Free Title Update News Here!
Ver. 11.50 Update
Quality of Life Improvements & Bug Fixes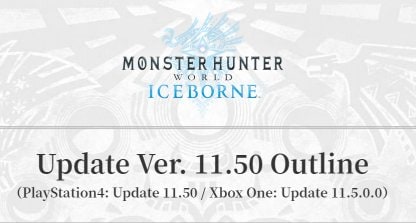 A new update version 11.50 has been released! This update addresses certain issues regarding players, monsters, weapons, and more! Additionally, it also makes quality of life improvements for the game!
Check Out Update Ver. 11.50 Here!
New Event Quests Announced
Brute Tigrex, Silver Rathalos, Gold Rathian and More Coming!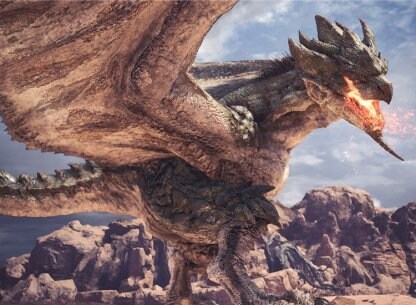 New event quests have been announced on the official site. These quests allow you to take on the Silver Rathalos and Gold Rathian without raising your region level!
Find Out The Detailed Event Quest Schedule Here!
New Update Is Now Live!
New Monster Rajang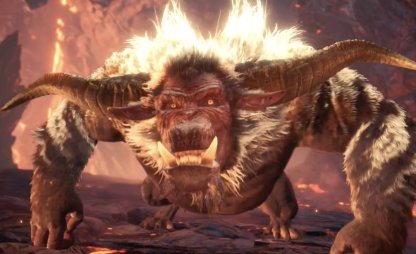 The new update has been released, and along with it the new monster Rajang!
Learn Details Of How To Unlock Rajang
New Volcanic Region & Few Adjustments
New region called Volcanic Region is introduced. Also, now you can choose to not fluctuate the region level. Check the link below for the appearing monsters and new changes in the Guiding Lands.
Click Here For The New Updates In The Guiding Lands
Update Contents Revealed! Developer Diary #3
Update Contents Of October 10th Revealed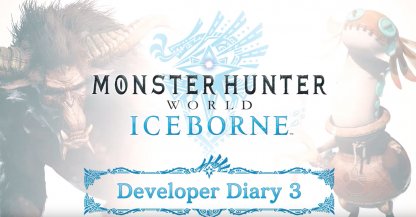 Developer Diary #3 revealed several contents which will be release tomorrow.
Tempered Gold Rathian & Silver Rathalos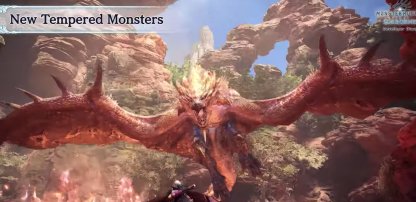 Tempered Gold Rathian & Tempered Silver Rathalos will be introduced in the Guiding Lands. Tempered Gold Rathian will appear by raising Wildspire region level and Tempered Silver Rathalos will appear by raising Coral region level.
Rajang's Loadout Revealed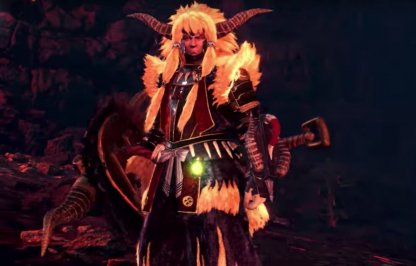 Rajang's loadout also revealed in the Developer Diary #3. Rajang's armors are loaded with offensive skill and its weapon has distinct skill which matches with its armors.
Click Here For More Info On Rajang's Latest News
New Layered Armor From MHW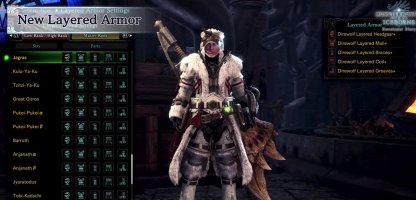 New Layered Armors is going to be introduced. You will use materials you've obtained in the Guiding Lands.
Your Room Update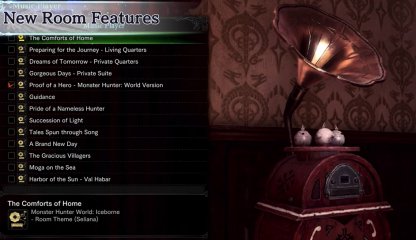 Now you can invite other players in your room. You can also limit the person who can enter your room as well. You can also play music in your room by using music player.
Fixing Region Level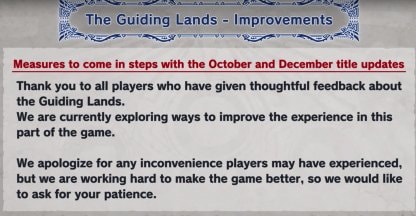 The adjustment in the Guiding Lands is made that you can choose to fix your region level when exploring the Guiding Lands. This allows you to play multiplayer with others without worrying about lowering your region level.
Learn More About The Guiding Lands From Here
Resident Evil 2 Collaboration & New Charge Blade
Collaboration Event With Resident Evil 2

Starting from November, there will be collaboration event with Resident Evil 2. Become Leon and Claire by wearing the original layered armor!
Click here for the details of RE2 (Resident Evil 2) Collaboration
Weapon Design Contest: New Weapon Introduced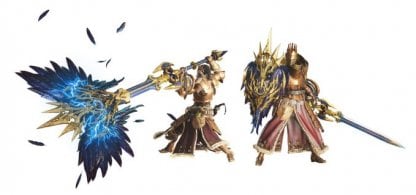 "Black Eagle" the Charge Blade was choosen as the winner of Weapon Design Contents. It will be introduced in November 2019.
October 10th Content Update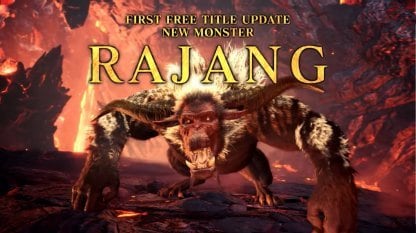 Volcanic Region & Rajang To Be Added
On October 10th, the new free major content update will go live! In addition to Rajang, a new Volcanic Region will be added to the Guiding Lands.
In the Volcanic Region, we can probably expect lava-themed monsters to appear! Also, at level 6, a special monster will appear in each region. It's highly likely that new monsters and monster variants will appear in the Volcanic Region too!
Articles Related to the Update
Velkhana Beta Test Announced!
Chance To Face Elder Dragon Velkhana!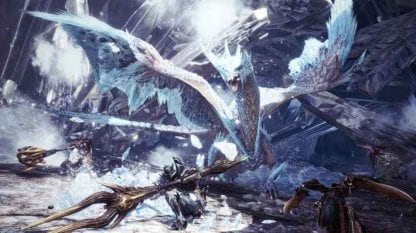 | | |
| --- | --- |
| Beta Period | Aug. 30 - Sept. 2, 2019 |
| Platform | Playstation 4 / Xbox One |
Starting August 30, Hunters can download and play the 3rd Beta of Monster Hunter World: Iceborne. In this 3rd beta, you can face off with the Velkhana while the other quests with the Jyuratodus, Banbaro, and Tigrex will also be available.
Receive Commendation Pack When Completed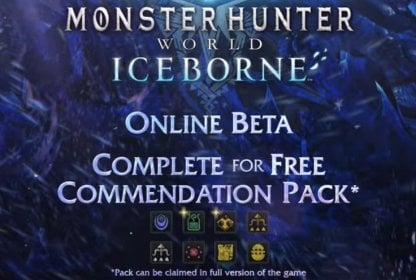 When you complete the Velkhana quest in the 3rd Beta, you'll receive a Commendation Pack with several bonus items. These can be redeemed when the game launches on September 6, 2019.
Unavailable Error & Elder Melder Issue
Elder Melder Jewel Drop Rate Issue
According to Monster Hunter Japanese Official, there is a jewel drop rate issue with First Wyverian Ritual. They are planning to fix the issue in the coming update.
Check Out Detail Of Elder Melder Issue
Unavailable Error Name - Acidic Glavenus Item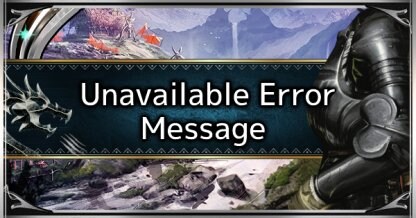 Monster Hunter Official Twitter account posted that they have found some issues with Acidic Glavenus items are named "Unavailable".
Unavailable Error Name Details
Iceborne Release Date & Expansion Overview
MHW: Iceborne Release Date Information
PS4 / XB1
To be released on

September 6, 2019

Steam (PC)
To be released on

January 2020
Monster Hunter World: Iceborne's release date for the Playstation 4 and Xbox One will be on September 6, 2019. The Steam (PC) release will arrive on January 2020. Players need the base game of Monster Hunter World to play the Iceborne expansion.
Expansion Elements Overview
Monster / Weapon Changes / New Area
New Monsters
- Old & new monsters have arrived in Hoarfroast Reach
- New monster subspecies from base game will also be in Iceborne
- ▼Check out monster info below!
Weapon Changes
- Elemental weapons have been strengthened
- Addition of "Clutch Claw"
- ▼Check out weapon changes below!
▶Click for Clutch Claw guide!
New Area
- New map called "Hoarfrost Reach"
- New base called "Seliana"
▶Click for Seliana guide!

Changes From Monster Hunter World
Multiplayer Difficulty
- 2-player difficulty has been added
- Difficulty adjust per no. of players when a Hunter leaves the quest
Skill Changes
- New skills have been added
- Some skills have been modified
▶Click for Skill Changes guide!
Specialized Tool Changes
- Specialized Tools can be upgraded
- Slots have been added to Mantles
- Skills only activate when Mantles are worn
New Palico Gadgets
- New Palico Gadgets have been added
- Proficiency with past Gadgets will be increased
▶Click for all Palico Gadgets!
New Options
- Player visibility has been added in options
New Elements In Iceborne
New "Master Rank"
- New difficulty level of "Master Rank" is added
- Base story of MHW has to be cleared to access Master Rank
- New Master Rank gear has also been added
View Mode
- Camera can be moved around freely in View Mode
- View Mode will have its own specific actions
Raider Ride
- Ride small monsters that join your party
- A new easy way to move across the map
Squad Card
- Squad version of the Guild Card
- Easier way to invite Hunters to squads
▶Click for Squad info!
MHW: Iceborne New Monsters
New Monster Information Reference Chart
New Elder Dragon "Namielle"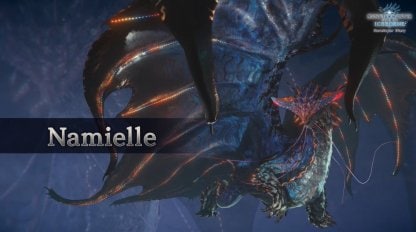 With the same skeleton as the Vaal Hazak and Kushala Daora, Namielle is a new Elder Dragon coming to Iceborne. It has water properties and appears to have very large wings.
Check Out Namielle's Latest Info!
Brachydios Is Arriving In MHW: Iceborne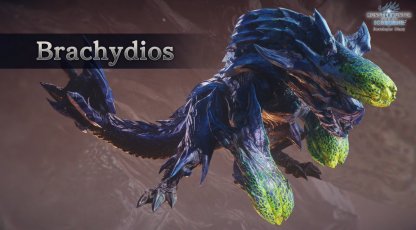 One of the other monsters that will return in Iceborne, the Brachydios came from MH3G and is known to pound its targets to oblivion. Watch out for its explosive mucus that an apply Blastblight & damage!
MHW: Iceborne Weapon Changes
New Actions Added To All Weapons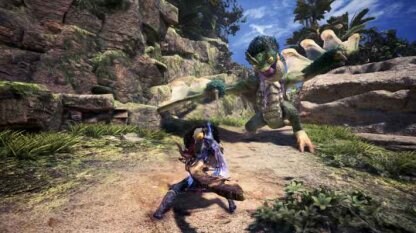 In Iceborne, there will be new weapon changes and additional actions to help you overcome monsters in Master Rank.
Check Out All Iceborne Weapon Changes List!
New "Clutch Claw" Slinger Gadget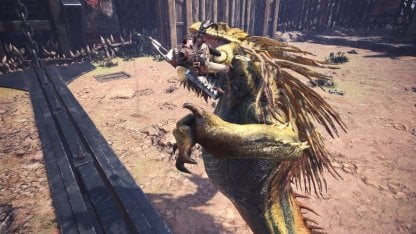 A new option for the Slinger, the "Clutch Claw" allows you to grab onto the monster. It's great to deal close-range damage as well as grab onto a monster that is running away.
Check Out Clutch Claw Guide Here!
Use Slinger When Weapon Is Unsheathed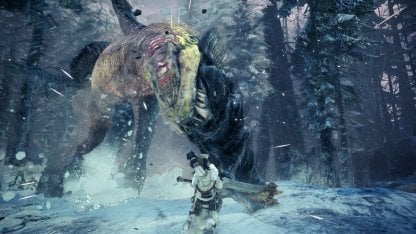 In Iceborne, Hunters will not be able to use the Slinger even when weapons are unsheathed. This makes hunts more efficient and allows you to use Slinger Ammo faster.
Hoarfrost Reach - New Iceborne Map Area
New Land Called "Hoarfrost Reach"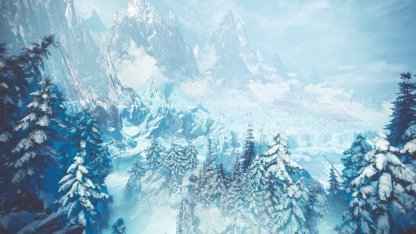 In Monster Hunter World: Iceborne, Hunters get to explore a frozen land called Hoarfrost Reach. Here you'll drop face-first into deep snow, fight monsters old and new, and find hot springs & new creatures!
The Popo Makes A Comeback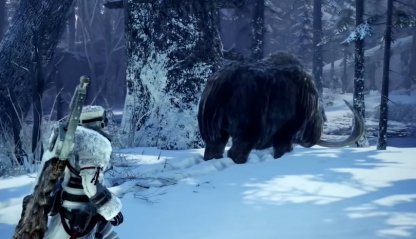 In Hoarfrost Reach, you'll find a bit of nostalgia as old Monster Hunter herbivores such as the Popo make a comeback into the game.
Hoarfrost Reach Expands Through Story Progression
Hoarfrost Reach will expand as you go through the main story of the Iceborne expansion, making Monster Hunter World have the biggest map in all of Monster Hunter games.
New Endemic Life To Capture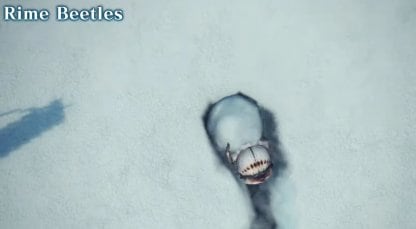 When you explore Hoarfrost Reach, you'll find new endemic life that you can capture and place in Your Room, in Astera or Seliana.
Other New Iceborne Elements
2-Player Difficulty Has Been Added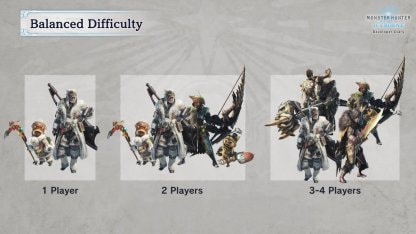 When the expansion arrives, the difficulty of the quests will scale depending on the number of Hunters. There will be 3 difficulty levels - solo, 2-player, and 3-4 players. Also, when the player leaves the hunt, the difficulty will be adjusted.
Check Out Difference In Solo & Multiplayer!
Continue The Story In Hoarfrost Reach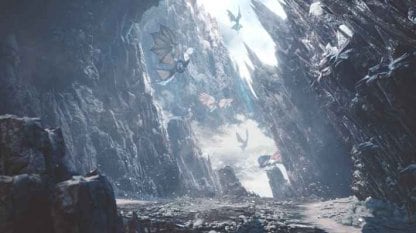 Work together with the different fleets to explore the mysteries surrounding Hoarfrost Reach. In MHW: Iceborne, you will progress the story and meet new or old monsters!
Change Camera Views In View Mode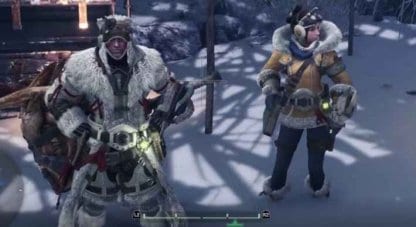 In View Mode, you'll be able to move your camera around freely, allowing you to take amazing screenshots or videos. This mode will also have specific actions that can only be done in this mode.
Check Out the View Mode Here!
New Home Base Called "Seliana"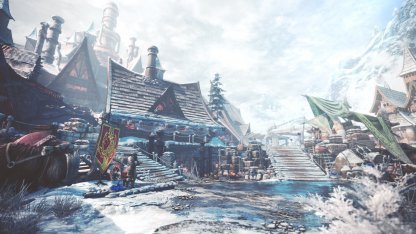 Your new base in Hoarfrost Reach is called Seliana. Here you'll find access to the Gathering Hub, Canteen, Smithy, and Your Room. Even a hot springs to chill with fellow Hunters.
Check Out Seliana Base Guide Here!
Higher Difficulty Of "Master Rank"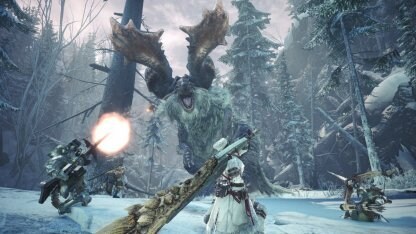 Master Rank is the counterpart of G Rank in Monster Hunter Games. Monsters are stronger and hit harder but you'll be able to forge more powerful equipment. You need to complete the main story of MHW to get to Master Rank.
New & Updated Skills
In Iceborne, new skills will be implemented while others will be updated to supplement the changes in the difficulty in Master Rank. Skills that increase attack power as well as to battle the cold have been added to the expansion.
Check Out Skill Changes & New Skills In Iceborne!
Additional Player Options
Options to hide your visibility when online in the game will also be added in the Iceborne expansion.
Upgraded Specialized Tools & Mantle Slots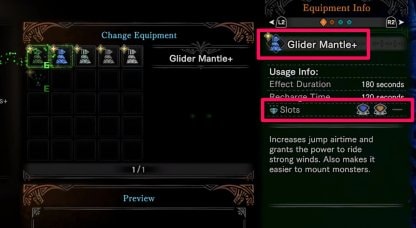 Specialized Tools can be upgraded to Master Rank while Mantles, when upgraded, will now have slots added to them. When worn, these will activate the skills in the decorations.
Check Out How To Unlock Specialized Tools!
Master Rank Equipment Has "+"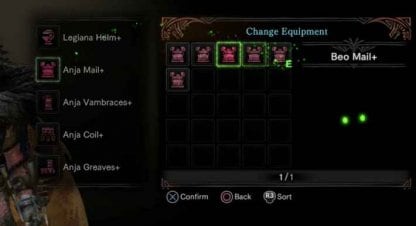 Gear that has been upgraded to Master Rank will have a "+" at the end of its title, indicating that its an upgraded version. These will have a higher rarity and will provide better stats to Hunters.
New Map Transpo - Raider Ride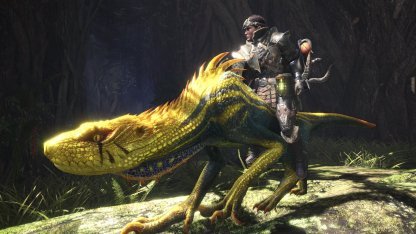 In Iceborne, a new feature has been introduced that will allow you to ride Tailraiders that have joined your party. This provides a new & fast way to move across different points of the map.
Check Out Raider Rides Here!
Invite Hunters With Squad Cards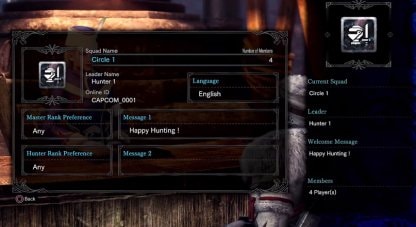 Much like the Guild Card, Squad leaders can invite other Hunters to join their Squads by simply sending a Squad Card. This card provides details about the Squad to entice other Hunters to join.
Check Out What Is A Squad Here!
New Palico Gadgets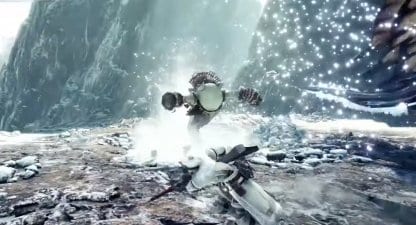 In Iceborne, Palicoes will have newer, more powerful gadgets that they can use to help you fight monsters. Gadget Proficiency will also be updated, increasing its upper limit to make your Palicoes more effective in hunts.
Check Out Palico Gadgets List Here!
Customize Your Room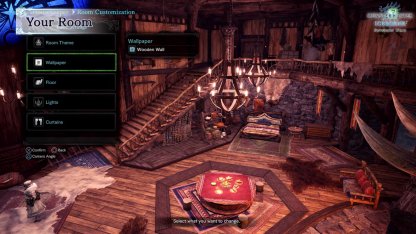 When you finally have your own room in Seliana, you'll be able to customize it to a certain extent. This includes adding furniture and wallpaper, and of course, adding endemic life as pets!
Check Out Your Room In MHW!
Iceborne Pre-Order Info & Versions
MHW: Iceborne Pre-Order Info & Overview
Product information is for Playstation 4 version only!!
For Players With Monster Hunter World
For Players Without Monster Hunter World
MHW Is Needed To Play Iceborne
Hunters need to have Monster Hunter World to play the Iceborne expansion. You cannot play Iceborne if you purchase it by itself.
Continue Story From Monster Hunter World
The story of Monster Hunter World continues into Iceborne. Be sure to complete the main story of MHW to be able to fully enjoy Iceborne.
Check Out The Main Story Quest List!
You May Like Also